Credit: Disney
The Walt Disney Company has been named "Corporation of the Year" by The National Minority Supplier Development Council (NMSDC).
According to Disney's Senior Manager of Supplier Diversity, Leonard Spencer,
This award is NMSDC's highest honor to a major corporation for the utilization of ethnic minority-owned suppliers, specifically those with Asian, Black, Hispanic, and Native-American owners. Our Supplier Diversity team works hard to create an inclusive supply chain where we identify diverse suppliers that help the company deliver world-class entertainment experiences to our guests in our theme parks and resorts around the world. When we identify and work with diverse companies, not only do we contribute to their growth, but we also gain marketplace insights that enrich our content, enhance our offerings and make a difference in the communities where we live, work and play.
Credit: Disney
One particular example that has continued to stand out to Spencer and his team the story behind the spices supplier of Disney Parks, Badia Spices. Started by a Cuban Exile in Miami with a station wagon as his "storefront" founder Jose Badia grew his business into a multi-million-dollar company now run by Jose's son. Disney has had a partnership with Badia since 2005 and its story continues to be an inspiration to the supplier diversity team.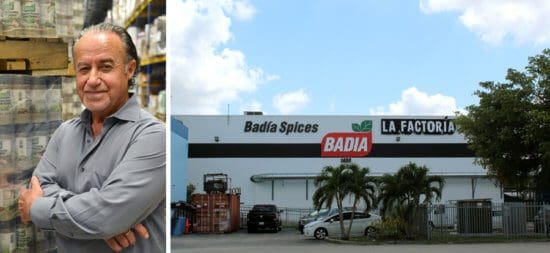 Credit: Disney
"We are proud of our work in ensuring a pipeline of opportunity where minority businesses can participate and thrive in Disney's economic system," he continued, "and I am thankful for the entire team's efforts in making this possible."
But Disney's focus on the importance of diversity has spread all across the corporation. One particular example was Disney's decision to hire Theresa Helmer as Disney Channel's new Executive Director, Integrated Content Strategy and Development, a role intended to "accelerate racial and cultural diversity and inclusion in creative content for a global audience of kids age 2-14."
And earlier this year, we covered how Disney Live Entertainment paid tribute to diversity in storytelling during Hispanic Heritage Month.
"Over the past few years, Disney has produced an array of wonderful new movies and TV shows that reflect diverse cultural narratives — from Black Panther and Mulan to Moana and Coco, to name a few." said one Cast Member Susan Tubert. "What a perfect time to celebrate the universal values of these Disney stories and characters that have been traditionally underrepresented!"
The latest example of this dedication to diversity and the authenticity that comes with it will come with the release of Walt Disney Animation Studios feature film, Raya and the Last Dragon.
Source: Inside the Magic