Centers of Excellence Certificate Program
The Centers of Excellence Certificate Program is designed to develop and grow National Minority Supplier Development Council (NMSDC)-certified minority business enterprises (MBEs) while also equipping them to compete and meet the rigorous requirements of larger contracting opportunities.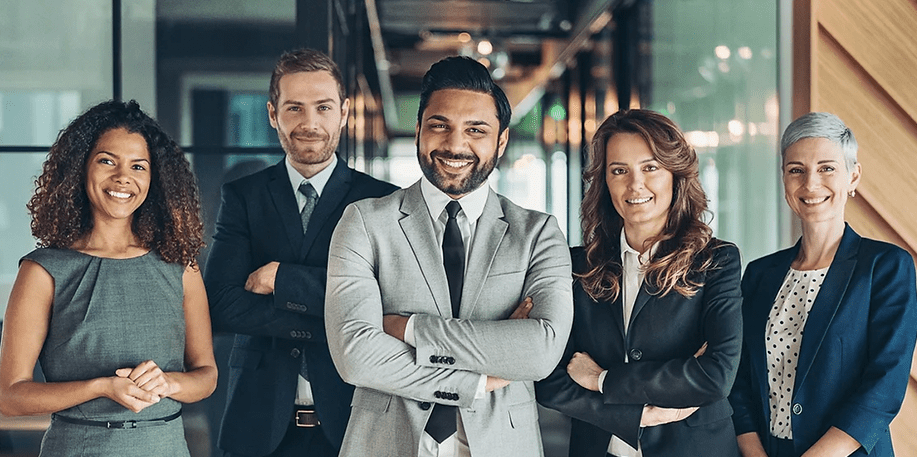 About the Centers of Excellence Certificate Program
In 2018, NMSDC launched a new Centers of Excellence Certificate program to bring together the best and brightest minds in supplier diversity and inclusion, across multiple disciplines and regional affiliate geographic areas.
Structure of the Program
The NMSDC regional affiliate will set up program cohorts that serve as a "deep dive" collaborative practicum between corporate members and MBEs.
Each cohort typically consists of eight to 10 corporate members, no more than 100 MBEs, council coordinators, a facilitator/trainer, an administrator, and a program manager.
During a 12-month period, participants identify challenges, best practices, and solutions to minority inclusion in the corporate (Fortune 1000) supplier chain at a regional level.
Programming includes:

Kick-off session to welcome the new cohort.
Monthly cohort sessions.
Intensive networking and mentoring among corporations and MBEs, resulting in the creation of comprehensive strategic growth plans, compelling targeted pitch decks, useful reports, business opportunities, and results-focused knowledge transfer.
Four 2.5-hour executive coaching sessions, led by corporate members.
Graduation session with an award of a certificate of completion.
Centers of Excellence vs. Incubators and Accelerators
Business incubators, accelerators, and Centers of Excellence are often referenced interchangeably as if they are one and the same. While each shares similar business development solutions, it is extremely important to understand the difference between the three to maximize the experience.
Centers of Excellence focus on mid-sized MBEs with revenues from $5 million-$30 million, whereas incubators and accelerators focus on small and emerging MBEs.
Centers of Excellence generally run for nine to 12 months, with incubators lasting an average of two years and accelerators about six months.
Centers of Excellence and accelerators focus on strategic growth planning, whereas incubators do not.
Centers of Excellence are made up of the following components: quality, profitability, capacity, leadership, innovation, and expertise.
Centers of Excellence and accelerators include a mentorship component, whereas incubators do not.
Centers of Excellence include the following business services: sales and digital media marketing, customer service, work processes, and talent management.
Centers of Excellence usually include capital investment.
The program is an in-person and/or virtual diverse vendor development program designed to build certified minority entrepreneur competitiveness through relationship building and collaboration. By enrolling in the Center of Excellence Certificate Program, you'll be able to:
Grow your knowledge and business by learning from participants' competitive strengths and sharing business skills and best practices that will be key to taking your company to the next level.
Discover new opportunities to enter into partnerships, joint ventures, strategic alliances, and/or teaming agreements which will help you secure larger contracts and grow to a global scale.
Develop result-focused coaching and mentoring relationships with corporate members, Corporate Plus members, and other high-growth MBEs.
Align your sales methods with the procurement processes of corporate members, increasing your likelihood to close contracts.
Ultimately, help build a stronger U.S. supply chain by preparing your business for new opportunities with corporate members and other MBEs.
Participant Criteria and Expectations
To participate in this program, the minority business must first be NMSDC-certified. Additionally, the business must demonstrate the ability to meet the business-critical needs of our corporate members. This generally means the business should have revenues of $5 million-30 million and a minimum of five employees.
Participants much commit to the following expectations:
CEO commits to attend all 16 scheduled program sessions, which include meetings, mentoring sessions, and capacity-building activities (estimate of 41 hours of instruction)
Complete the COECP Capacity Building/Mentoring Assessment form. 
Be receptive to learning and constructive feedback.
Come with the mindset to learn how to meet or exceed the client's needs in the areas of quality, delivery, and pricing.
*Note: Participation in the program does not guarantee contracts.
Thank You to Our Strategic Partners
The Centers of Excellence Certificate Program is made possible through strategic partnerships between NMSDC, corporate sponsors, corporate members, regional affiliates, the Center for Urban Entrepreneurship & Economic Development at Rutgers Business School, Covenant Business Concepts, BCT Partners, and Institute Supply Management (ISM).