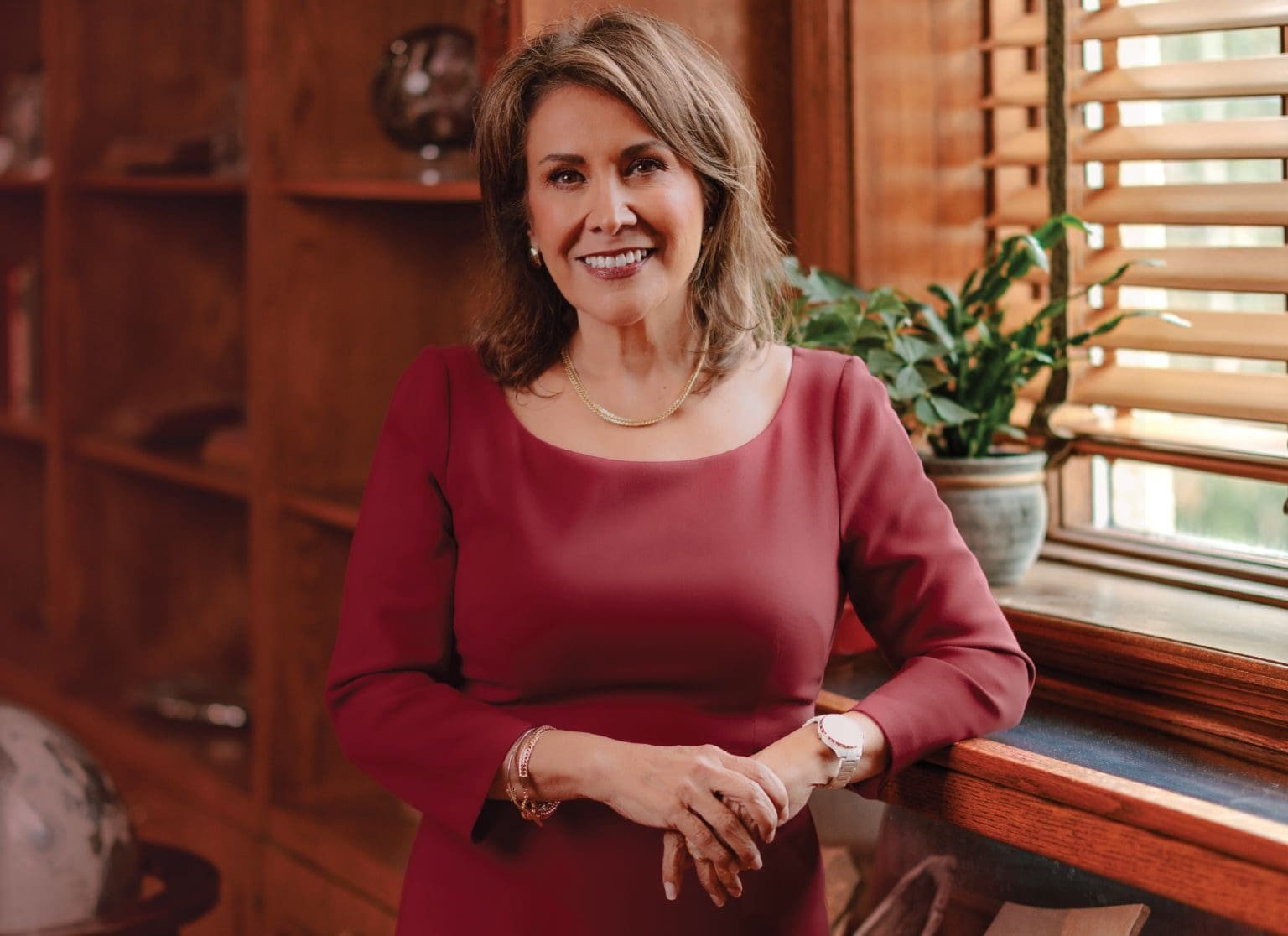 Senior Vice President and Chief Growth Officer Dr. Sylvia Acosta is leaving NMSDC to join the New Mexico State University (NMSU) Foundation as its next CEO. The NMSU Foundation works to foster long-term relationships with alumni, supporters, and the community to secure, manage, steward, and protect a sustainable source of private resources that will enhance the ability of NMSU to fulfill its land-grant mission. In her new role, Dr. Acosta will advance systemwide fundraising priorities to build long-term support for that mission. She will also serve on the NMSU Foundation board of directors.
"I'm excited for the opportunity to lead an organization that is so important to the continued success of our country. While I'm sad to leave NMSDC, I look forward to helping advance its vision of a more equitable and inclusive economy by helping more students realize their American dreams," said Dr. Acosta.
Since coming to NMSDC, Dr. Acosta has spearheaded NMSDC's efforts to diversify its funding to achieve its mission of accelerating MBE growth. One of her most recent and high-profile accomplishments was helping win a multi-year, $3 million Capital Readiness Program grant from the Minority Business Development Agency (MBDA) to launch the MBE Center for Accelerated Growth and Innovation.
Dr. Acosta has also served as a leading thought leader and valuable liaison to the Hispanic minority business community strengthening NMSDC's ties to this important constituency.
"We're grateful for Dr. Acosta's contributions to NMSDC, which have been instrumental in diversifying our funding and advancing our mission," commented NMSDC CEO and President Ying McGuire. "We look forward to her leadership benefiting the NMSU Foundation and its students," she added.
Dr. Acosta's last day at NMSDC is September 22. She will begin her new role with NMSU on October 1. You can learn more about the NMSU Foundation here. Inquiries related to NMSDC's resource development and diversification can be directed to NMSDC Development Manager Dannie Kyle at dannie.kyle@nmsdc.org.