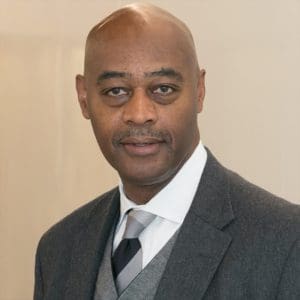 Raymond McGuire
Global Head of Corporate and Investment Banking
Citigroup
Raymond J. McGuire is the Vice Chairman of Citigroup and Chairman of Citi's Banking, Capital Markets and Advisory (BCMA) business. He is based in New York. Mr. McGuire is a member of the Institutional Clients Group Executive Committee and the Institutional Clients Group Business Practices Committee and is a Board Member of Citigroup Global Markets Inc. Prior to his current roles, Mr. McGuire had a 13-year tenure as Citi's Global Head of Corporate and Investment Banking (CIB) whose clients generate over $20 billion of global revenue annually. He has advised on numerous transactions valued at well over $600 billion, including advising Time Warner on its $108 billion transaction with AT&T (the fifth largest M&A transaction of all time) and in its separation of Time Warner Cable ($45.0 billion). In addition, he has represented Wyeth in its sale to Pfizer ($68 billion) and its takeover defense ($95 billion); Colgate's acquisition of Sanex, Conoco Phillips Co.'s ($36.0 billion) acquisition of Burlington Resources; Koch Industries' ($21.0 billion) acquisition of Georgia Pacific; EDS in its sale to Hewlett Packard ($13.0 billion); SABIC's ($12.0 billion) acquisition of GE Plastics, and UST in its sale to Altria ($12.0 billion).
Prior to joining Citi, Mr. McGuire was the Global Co-Head of Mergers and Acquisitions at Morgan Stanley; Managing Director in the Mergers and Acquisitions Group of Merrill Lynch & Co., Inc.; and one of the original members of Wasserstein Perella & Co., Inc. where he became a Partner/Managing Director in 1991. He started his career in 1984 in the Mergers and Acquisitions Group of The First Boston Corporation. Presently, Mr. McGuire serves as a Board member of several boards including: the American Museum of Natural History, the Citi Foundation, the De La Salle Academy (Chairman Emeritus), the, Greentree Foundation, the Hotchkiss School (Vice President), the New York City Police Foundation, the New York-Presbyterian Hospital, the New York Public Library (Executive Committee and Co-Chairman Nominating Committee), the Studio Museum in Harlem (Chairman), the Terra Foundation for American Art, Think450 (NBA Players Association) and the Whitney Museum of American Art (Executive Committee). Mr. McGuire is also a member of the Cultural Affairs Advisory Commission for the New York City Department of Cultural Affairs.